Box Office: (401) 421 - ARTS (2787) Administration Office: (401) 421 - 2997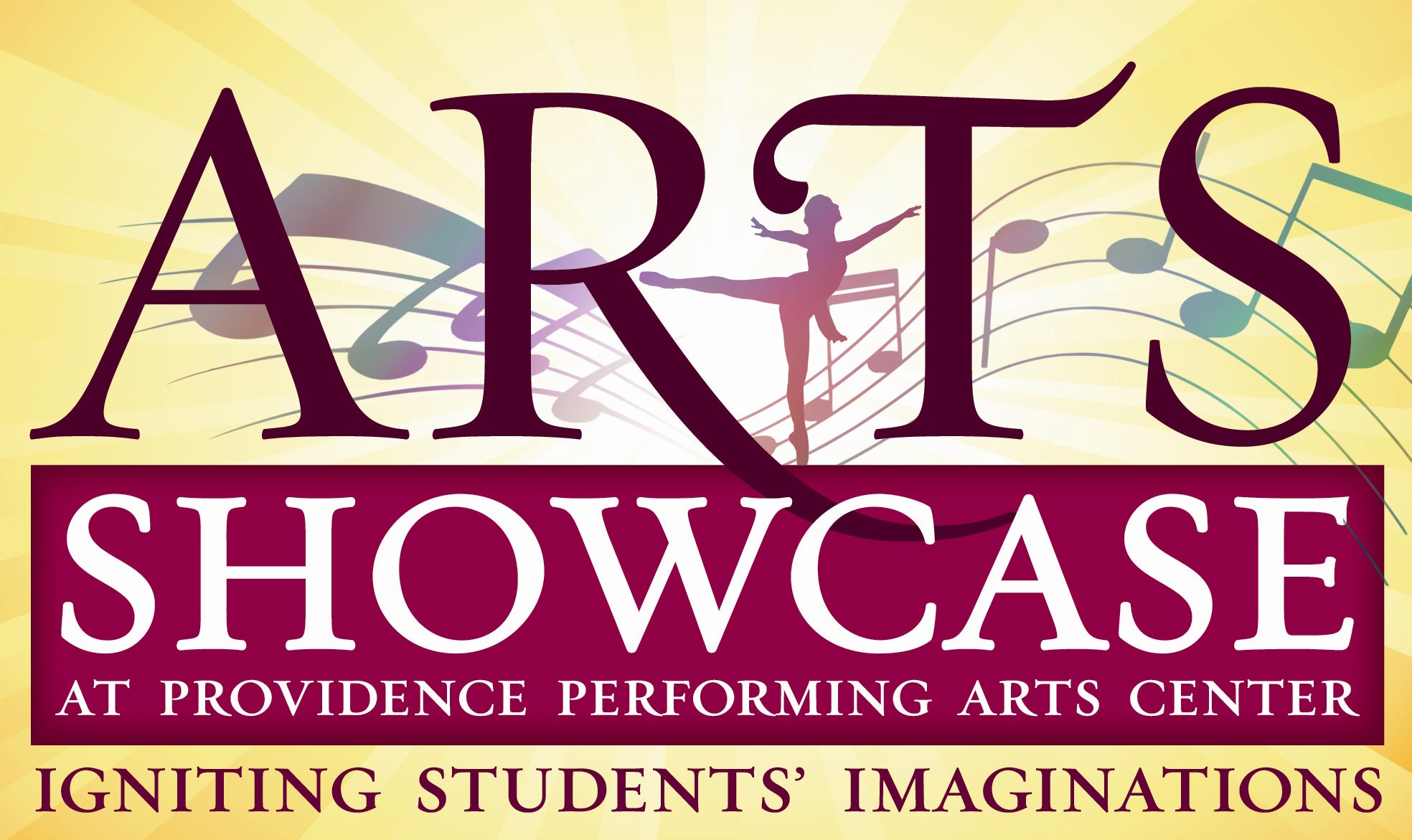 ARTS SHOWCASE AT
PROVIDENCE PERFORMING
ARTS CENTER
The Providence Performing Arts Center Arts Showcase brings Rhode Island students and teachers to the Providence Performing Arts Center to share in the experience of live entertainment. Each year, approximately 10,000 students attend live performances of dance, music, or theatre at PPAC during school hours. This successful program creates an equal opportunity to expose all students to the arts!

Despite COVID-19, the Providence Performing Arts Center will not miss a beat for the 2020/21 Arts Showcase season. We are focused on bringing the Arts and Arts Education to students in the state of Rhode Island in new ways. For the 2020/21 academic year, we are committed to bringing all our Arts Showcase performances to the students of Rhode Island via a virtual platform. We have been working with our national and local artists to ensure that everything is in place for a smooth filming and performance season. We will make the performances available to Rhode Island schools beginning January 2021 and running through May 2021. Through this virtual Arts Showcase, we will be able to serve more students than ever before.

The virtual Arts Showcase series is sponsored by BankNewport.

Performances in the PPAC Arts Showcase are presented by New England and nationally touring artists. The artists are selected by PPAC based on quality, cultural diversity, educational value and the positive message of the performances. Prior to each performance, teachers receive study guides to help in the development of curriculum activities. Following each performance, students and teachers are asked to submit a "report card," grading the performance and offering feedback. This year, we will be transitioning to do this electronically through digital platform. Following the performance each registered teacher will receive a link to distribute to their students, so that the student report cards can be completed electronically. You and your students' feedback is very important to us. Your feedback helps us collect useful data for future funding and performance selection.

PPAC is pleased to announce that the PPAC Arts Showcase program has been expanded to include performances suitable for both elementary and middle school students across the state. Students and teachers in Rhode Island public, private, parochial, and home schools are invited to view the performances. Reservations are required (electronically).

Viewing PPAC Arts Showcase performances is FREE; these performances are not available to the public. This program is an outreach offering to Rhode Island school children and teachers only. Teachers who are interested in virtually viewing PPAC Arts Showcase performances with their students can download a registration form or request registration materials at [email protected]. (Please specify the PPAC Arts Showcase performance you are interested in registering for when reaching out.)
There will only be a two-week viewing period for each performance, so please be timely about watching the performances with your students.

---
2020/2021 PPAC Arts Showcase
Season Performances

January 11 – 26, 2021
David Gonzalez - CUENTOS: TALES FROM THE LATINO WORLD
Cuentos paints a vivid picture of the people and rich cultures of the Spanish-speaking world with colorful tales from the Caribbean, South America, and the Bronx! These tales are filled with memorable characters, fantastic plots and positive messages for children.
Suggested for Grades 2 – 5
---
February 1 – 12, 2021
Step Afrika! is the world's first professional company dedicated to the tradition of stepping—a polyrhythmic, percussive dance form that uses the body as an instrument. Based on Step Afrika!'s award-winning arts education programs and more than twenty-five years of performing and teaching students, the Company has created Five Days with Step Afrika! to support the academic environment as well as the challenges of virtual learning.
Videos include:
Day One: "What is Stepping?" introductory video and educational guide highlighting the history of stepping. (Video is11:30 in length)
Day Two: "The Performance, Act 1" condensed first half of standard Step Afrika! performance for viewing in classroom setting. (19:29)
Day Three: "The Performance, Act 2" condensed second half of standard Step Afrika! performance for viewing in classroom setting. (17:19)
Day Four: "Stepping with Step Afrika!" stepping tutorial (12:39) #StepAfrika – They would love to see your students dancing!
Day Five: "Meet the Artists of Step Afrika!" for students. This pre-recorded session will feature the artists answering pre-selected questions that allow students to learn more about their lives as college graduates and artists who travel across the globe. (8:54)
---
March 1 – 12, 2021
Ryan P. Casey – TAP INTO HISTORY
Tap Into History will take young audiences on a fun journey through American history, with a look at how tap dance and jazz music evolved together and reflected the ongoing changes in our culture and society.
Suggested for Grades K – 5
---
March 22 – April 5, 2021
BoSoma Dance Company – STORIES IN MOTION
A perfect performance for emerging young writers. This dance performance focuses on storytelling through movement, line, syncopation, and the use of levels. Come and learn how the creation of storytelling through movement can be connected to the words on the page, and how we can bring the words to life through movement.
Suggested for Grades 5 – 8
---
May 3 - 28, 2021
The Magical Musical Machine – Featuring PPAC's House Organist – Peter Krasinski
A perfect performance for emerging young music lovers. Utilizing one of New England's rediscovered musical treasures, house organist, Peter Krasinski, will take students through a musical trip around PPAC's prized Wurlitzer Organ. He will reveal how the King of Instruments works and presents a comic masterpiece and while improvising and playing from a diverse musical tapestry.
Suggested for Grades K - 5
---
Registration for PPAC's Arts Showcase will begin December 1, 2020. We look forward to receiving your registration forms.