Box Office: (401) 421 - ARTS (2787) Administration Office: (401) 421 - 2997
PPAC Gift Cards and eGift Cards are Perfect for Holiday Gift-Giving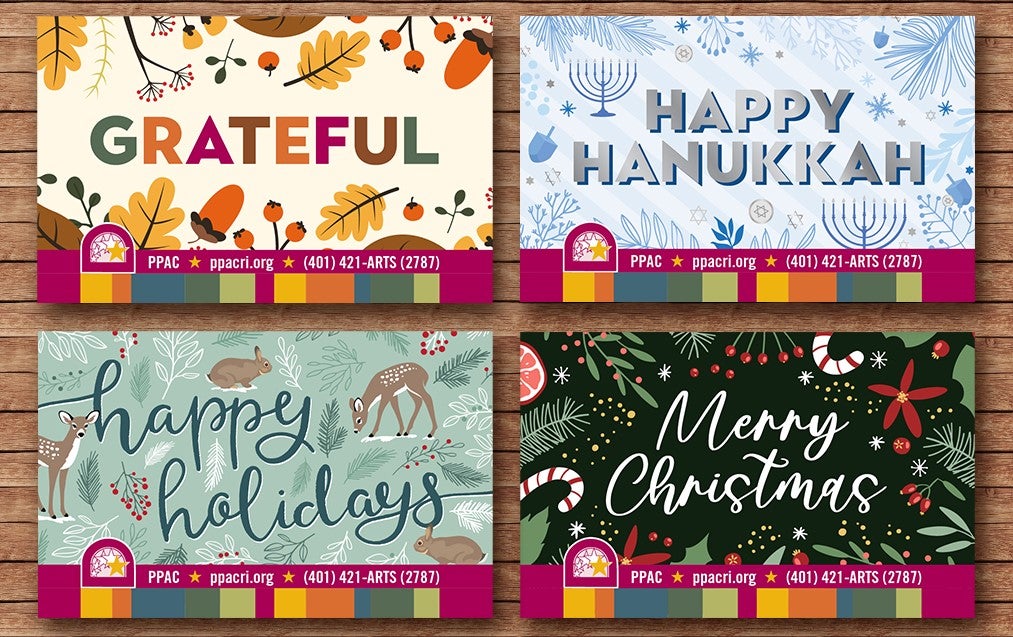 We are pleased to add these new seasonal designs to our eGift card collection. An eGift card or Gift card to PPAC is a welcome and thoughtful gift for the holidays or any time of year.

With the "Grateful" eGift card, you can express your appreciation to family, friends, or business colleagues and clients; the "Happy Hanukkah," "Merry Christmas," and "Happy Holidays" eGift cards are wonderful ways to spread warmth and good cheer to the musical theatre or live entertainment fan in your life.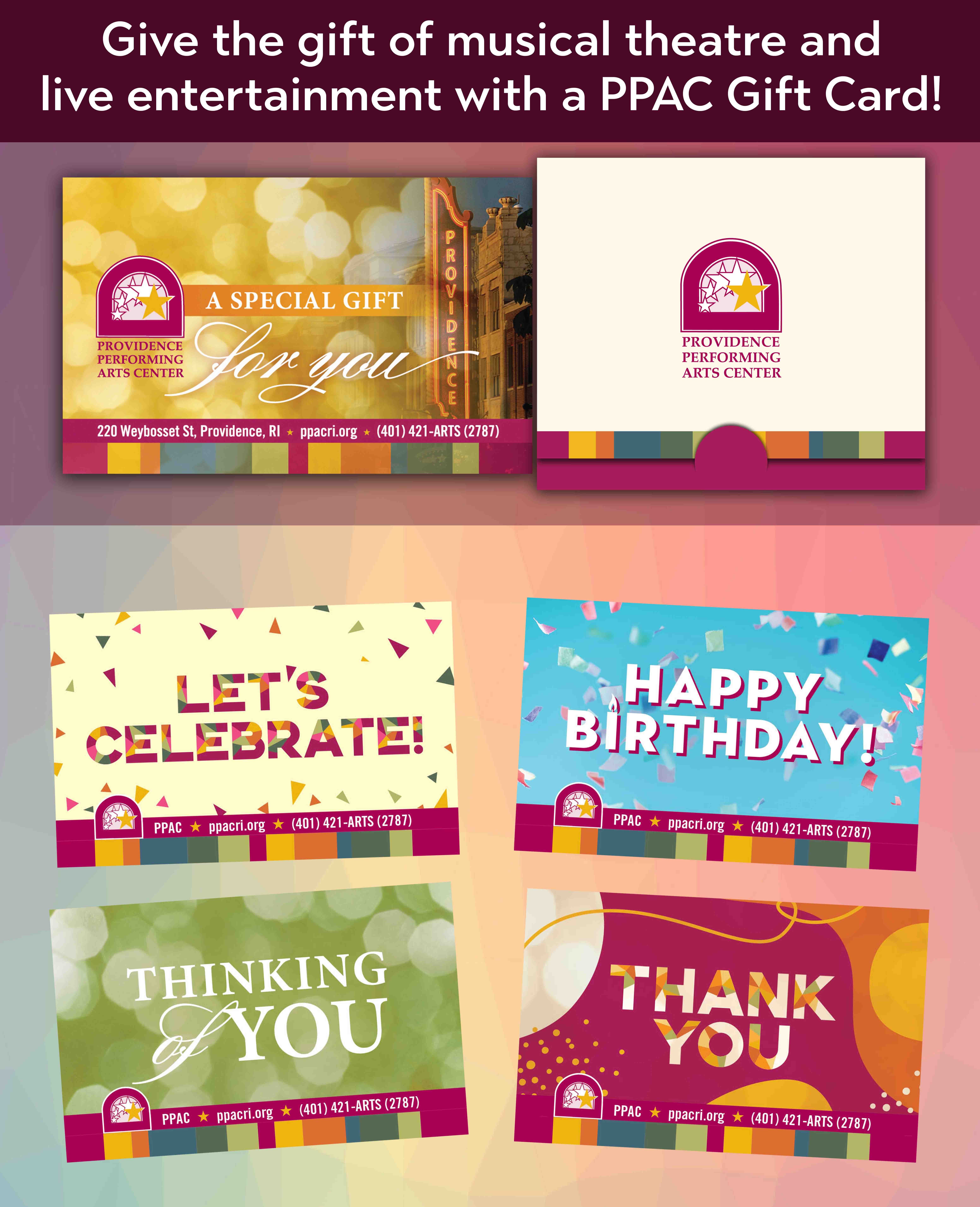 PPAC's eGift card collection also features the classic gift card design and four other special messages ("Happy Birthday," "Let's Celebrate!", "Thank You," and "Thinking of You"), so that you can customize your gift for any special occasion.

PPAC's classic (hard copy) gift card with a beautiful presentation sleeve is a thoughtful and versatile present that your gift card recipient can hold onto when selecting an upcoming show at PPAC to attend.
---
PURCHASE eGIFT CARDS HERE
Classic and special messaging eGifts are available so that you can personalize your gift for any occasion. eGift cards are available online only. In addition to the classic eGift card design, PPAC eGift cards can be purchased in any denomination from $25 to $500.

---
PURCHASE GIFT CARDS HERE
The classic gift card with a presentation sleeve can be ordered by phone at (401) 421-ARTS (2787), at the Box Office window, or can be purchased online at the link above. Classic hard copy gift cards are available in any denomination by phone or at the Box Office window; please note that fixed denominations, ranging from $25 to $250, are available online. Classic gift cards will be mailed to the recipient's address.

Regular Box Office Hours are Monday through Friday, 10A to 5P, Saturday, 10A to 2P and two hours prior to curtain time(s) on performance days. Please direct additional questions to 401.421.ARTS (2787) or box_office_questions@ppacri.org