Box Office: (401) 421 - ARTS (2787) Administration Office: (401) 421 - 2997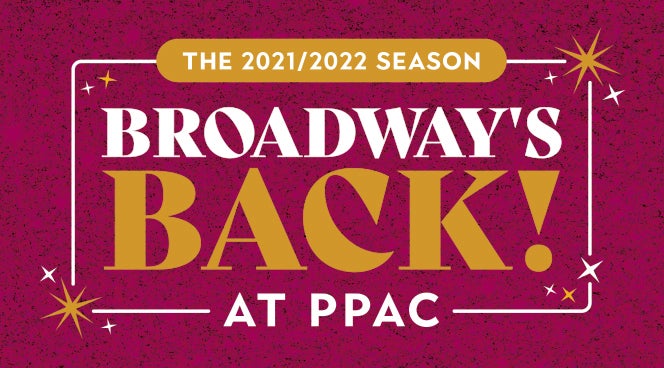 PPAC COVID-19 Policy Guidelines: Effective Immediately and until further notice
Vaccination or Negative COVID-19 Test Result
All guests aged 12 and over attending in-person events must either show proof of full vaccination against COVID-19 (fully vaccinated is defined as at least 14 days after receiving either a two-dose or one-dose FDA or WHO authorized COVID-19 vaccine) OR proof of a negative COVID-19 PCR test taken within 72 hours of performance time or proof of a negative COVID-19 antigen test (rapid test) taken within 6 hours of performance time. AT HOME tests will not be accepted.

Masks
All patrons, regardless of vaccination status, MUST wear masks over their nose and mouth at all times while inside the venue (unless actively eating or drinking).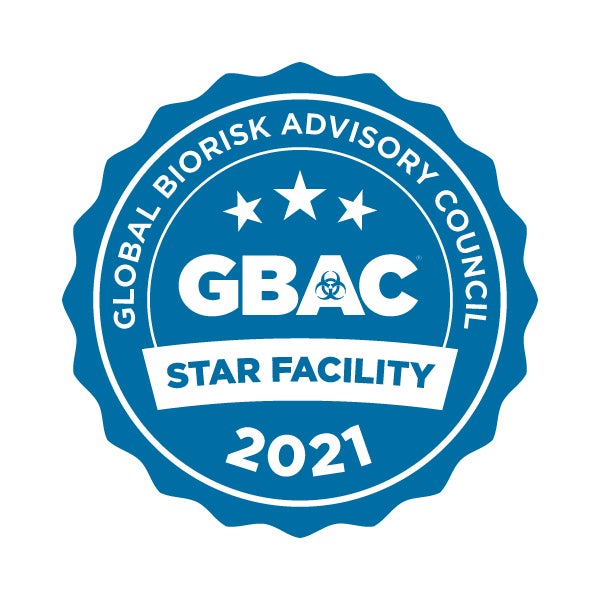 PPAC is NOW a GBAC STAR accredited performing arts venue; we have implemented the strictest protocols for cleaning, disinfection, and infectious disease prevention.

PPAC has no capcity restrictions; ALL event staff are fully vaccinated against COVID-19.

Other safety measures include:
Hand Hygiene
All guests and staff members must hand sanitize before entering PPAC. We've added hand sanitizers throughout the theatre. Staff members also frequently wash hands during their shifts.

Contactless
PPAC has implemented contactless ticket scanning, food and drink ordering, and payment processing.

Committed to Clean
Per CDC guidelines, and using EPA certified cleaning agents and disinfectants, PPAC is deep cleaned after every performance; high-touch surfaces are cleaned more frequently. A bipolar ionization air filtration system has been installed in the theatre.

PPAC is following current guidelines as recommended by the CDC, state and local government. Our safety measures may change throughout the season, so please continue to visit this page for updates.

FREQUENTLY ASKED QUESTIONS ABOUT COVID-19
Q: Why are these policies being implemented when there is no government mandate to do so?
A: As the COVID-19 situation evolves, theatres across the country and several venues and performing arts organizations in Rhode Island have collaborated to create clear, unified COVID-19 policy guidelines with one mission: to keep all audiences, performers, and venue staff members as safe as possible so that everyone can enjoy performances throughout the season.
Q: How long will these policies and protocols be in place?
A: These will remain in effect until further notice; however, these policies and procedures may be subject to change without notice as federal, state, and local guidance is updated.
Please note: PPAC strongly advises all ticketholders to check ppacri.org/healthandsafety prior to EVERY performance as guidelines and requirements for guest touring companies and performing artist(s) are subject to change without notice.
Q: Are masks required for all PPAC events?
A: Yes, masks must be worn while inside the theatre for all events until further notice. Masks may be adjusted while actively eating and drinking but must fully cover the nose and mouth at all other times.
Q: What documents do I need to bring with me to the theatre?
A: Please bring your official vaccination card (or a digital photo or hard copy of your vaccine card) along with a photo ID. If you are unable to be vaccinated (this includes people with a medical condition or closely held religious belief that prevents vaccination), then you must provide PRINTED proof of a negative COVID-19 PCR test taken within 72 hours of the performance start time (PCR test results take 24-48 hours), or a negative COVID-19 antigen test (also known as a rapid test) taken within 6 hours of the performance start time (rapid tests results are usually available in approximately 20 minutes). At -home COVID-19 tests will not be accepted.
Q: I have received my first COVID-19 vaccination dose, will my first dose vaccination card be accepted at entry?
A: Proof of full vaccination requires that the second dose (for a two-shot vaccine) or the single dose vaccination was administered 14 days prior to the event date. For those guests who have only received the first dose of a two-shot vaccine, PRINTED proof of a negative COVID-19 test will be required.
Q: Where can I get my test done?
A: There are many testing centers across the state including CVS and Walgreens; at-home tests are not accepted.
Q: I've had COVID - do I still need to be tested or obtain a vaccine?
A: Yes, proof of vaccine or negative COVID-19 test results (as stated above) are always required.
Q: What if I lost my vaccination card or if I forget to bring it with me?
A: It is advisable to take a photo or make a copy of your proof of vaccination card as these will be accepted for entrance. If you know in advance that you have lost your card, please check with your vaccination provider. If you do not have proof or either vaccination or a negative COVID-19 test (as specified above), entry will not be allowed and PPAC will offer you a credit for the value of your ticket(s).
Q: What if I would rather get a refund?
A: Refunds will be available for anyone who submits confirmation of a positive test result in the ten-day period prior to the event. For tickets purchased through any resale or third-party site, please reach out to those purchase sites directly.