Box Office: (401) 421 - ARTS (2787) Administration Office: (401) 421 - 2997
Direct Response: (401) 574-3136 Group Sales: (401) 574 - 3162
The Encore Series

The Encore Series features audience favorites THE PHANTOM OF THE OPERA and JERSEY BOYS. Back by popular demand, THE BOOK OF MORMON returns to Providence for a limited engagement.
For more information please call the Box Office at (401) 421 - ARTS (2787) or Sharon Corcoran, Direct Response at (401) 574 - 3136.

April 23 - 28, 2019
---

May 10 – 12, 2019
---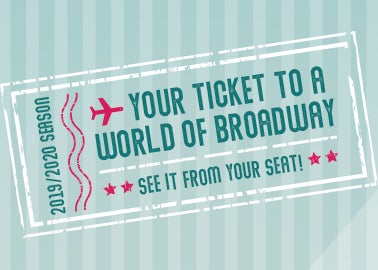 Announcing our 2019/2020
Encore Series!
J.L. "Lynn" Singleton, President of the Providence Performing Arts Center (PPAC), is pleased to announce PPAC's 2019/2020 Season!
"Many of the productions in our 2019/2020 Season share a similar theme of travel, so with that in mind, we believe that this Season is 'your ticket to a world of Broadway!'" Singleton said.
"Broadway offers audiences an opportunity to travel and broaden their horizons," said Joseph W. Walsh, Esq., Chairman of PPAC's Board of Directors. "We are pleased to continue bringing top flight Broadway productions to the state of Rhode Island, so that people can experience the very 'Best of Broadway,' right here in Providence!"
Subscribe today! Call Sharon Corcoran at (401) 574-3136 or the PPAC Box Office at (401) 421-ARTS (2787) for more information!

December 17 – 22, 2019
---

February 21 – 23, 2020
---

March 20 – 22, 2020
---