Disney Musicals In Schools
Disney Musicals in Schools builds sustainable theatre programs in under-resourced public elementary schools by providing free performance materials and free professional development to participating teachers.
In April of 2019, Disney Theatrical Group selected the Providence Performing Arts Center as its regional partner for its premiere education initiative Disney Musicals in Schools (DMIS). A two-year $120,000 grant from Disney Citizenship will enable PPAC to offer this program in selected Providence Public Elementary Schools.
Each year, 5 new schools are selected and provided with free performance materials and in-school support from a team of professional PPAC teaching artists to produce a 30-minute Disney KIDS musical at their school. Over 17 weeks, teachers learn how to produce, direct, choreograph and music direct their first school show.
Over the course of a semester, professional PPAC teaching artists guide school teachers through the process of mounting a musical with student performers. The program culminates with a Student Share Event on our Broadway stage in which each school performs one number from their musical for an audience of students, teachers, family, and community.
The Providence Performing Arts Center (PPAC) is pleased to announce the four Providence public elementary schools that have been selected to participate in the 2021 - 2022 Disney Musicals in Schools program. The program is an initiative developed by Disney Theatrical Group to create sustainable theater programs in public elementary schools. The four schools include:
Alan Shawn Feinstein Elementary School

Asa Messer Elementary

Elizabeth Baldwin Elementary

Leviton Dual Language School
---
Disney Musicals in Schools 2021-2022 Student Share Celebration
On Monday, June 6, 2022, more than 180 elementary students from the 2021-2022 participating schools sang, danced, and acted on the PPAC stage as part of the Disney Musicals in Schools Student Share Celebration! Each school presented a musical number from their Disney KIDS Musical; these show include The Jungle Book KIDS (Leviton Dual Language), Frozen KIDS (Alan Shawn Feinstein Elementary at Broad Street), 101 Dalmatians KIDS (Asa Messer Elementary), and Aladdin KIDS (Elizabeth Baldwin Elementary). Congratulations to the students, teachers, and PPAC teaching artists!
View a selection of photos from the event below and click HERE to view the 2021 - 2022 Student Share performance!
Photos by CJ Perrone and Lisa Viall.
​​​​​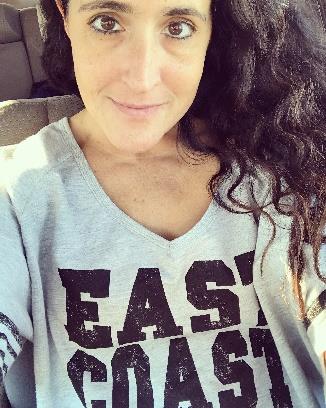 Melissa Costa was born and raised in Fall River where she studied dance and musical theatre, performing in school and community theatre productions. She went on to earn a B.S. in Dance and Theatre Education at Emerson College and has completed graduate coursework towards a Masters in Theatre Education. She started working as a professional performer, dance captain and choreographer by age 19, co-choreographing the Harvard feature film Dance by Design, which went on to film festivals in the U.S. and the U.K., as well as runs at the historic Coolidge Corner Theater in Brookline and the Museum of Fine Arts Boston. Next, she made the leap to NYC where she taught, performed, choreographed, and did background work for tv and film. She moved back to Fall River a decade ago and has focused on teaching, directing, and choreographing for youth and school populations. Kuss Middle School, Durfee H.S., Arts Alive Barrington, Applause Academy, Tiverton H.S., Ashland M.S, YMTC, and Triboro Youth Theatre @ Attleboro are just a few companies Melissa has worked with! She is a Zeiterion Theatre Teaching Artist both for Community Classroom and Page to Stage, pairing theatre and literature in Dartmouth and New Bedford schools with books like Percy Jackson and the Lightning Thief and Number the Stars. She was selected as 1 of 10 teaching artists by Providence Performing Arts Center's partnership with Disney Musicals in Schools to bring musical theatre programming into Providence elementary schools. In August 2019, Melissa launched Stretch It Out Arts to further expand opportunities for artistic expression and accessibility for youth and underserved adults in the Southeastern MA area.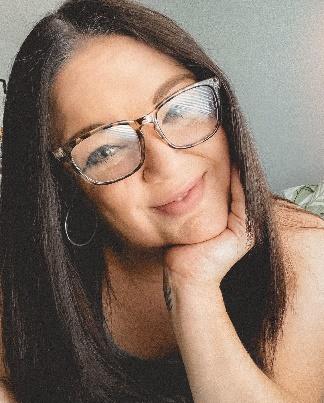 Marissa Faith Curley is a proud North Providence High School alumni ('12); she is very grateful to NPHS' theater program for igniting her passion for the arts. A Rhode Island College graduate ('16), Marissa studied English with a concentration in Creative Writing, earning her Bachelor of Arts degree. Since she was a teenager, she always wanted to work in a theater, and right after college she made that dream come true, starting her career in the box office of the Providence Performing Arts Center. Marissa has performed in countless community theater productions, written and directed several plays and cabarets, partook in masterclasses with Broadway professionals and continues to hone her craft as much as she can to be the best performer and teaching artist she can be. Her favorite job is with Next Stop Broadway, where she works with students of varying ages to put together a musical showcase in a weeks' time – this program is special to Marissa because she worked her way through the program as a student herself and is thrilled that she has been brought back year after year as a Teaching Assistant. She is an eager theater professional with a passion for making sure all people regardless of age, ability, or accessibility can experience the performing arts.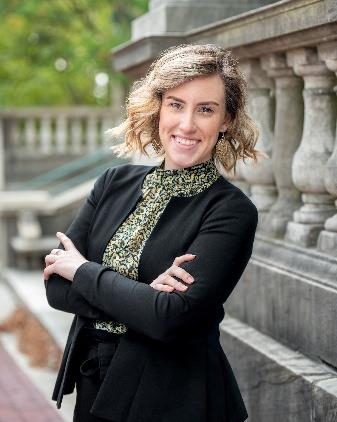 Shania Fenton (pronouns: she/her/hers) is a 2018 graduate from Rhode Island College with a degree in Communications and is currently serving as a Box Office Representative at the Providence Performing Arts Center. She will be returning for her second year at "Disney Musicals in Schools" and could not be more excited. Fenton's biggest passion is leadership development in students, and she has been a mentor for the Hugh O'Brian Youth Leadership Organization since 2013. In addition, Fenton has also completed her first year as a Teaching Assistant for the Next Stop Broadway program at PPAC. The performing arts community holds a special place in Fenton's heart as her exposure to the theatre industry has made her the woman she is today. She believes that everyone should be involved in something that allows them to be their most authentic selves, as she herself learned years ago when she first started performing. Her favorite Broadway musical is Waitress and her favorite Disney movies include Beauty and the Beast, Frozen, and Peter Pan.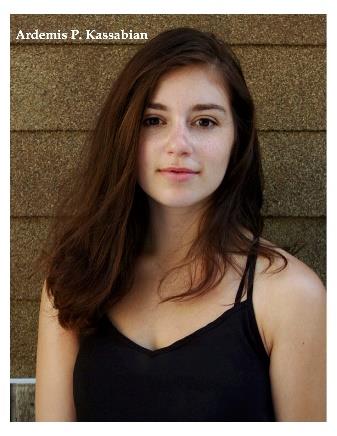 Ardemis Kassabian has been involved with theatre arts for as long as she can remember. With a BFA in acting and management under her belt, she aggressively pursues her dream of teaching theatre to underserved communities. Beyond teaching, she has performed in several challenging and inspiring roles, consisting of Ophelia (Hamlet), Juliet (Romeo and Juliet), Molly Aster (Peter and the Starcatcher), Baby June (Gypsy), and Brooke Ashton (Noises Off). Inspired by the documentary Shakespeare Behind Bars, Ari wishes to use her training to assist incarcerated people in rehabilitation and reintegration back into society.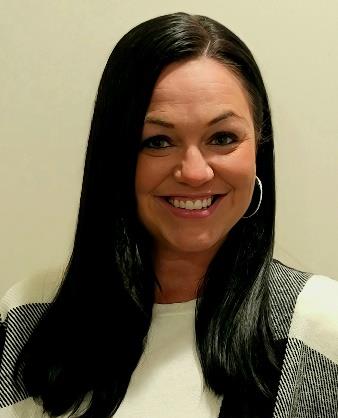 Kristen Courtney Kilduff knew at the young age of 3 that she loved the stage. Her passion for the performing arts never faded. She graduated from Rhode Island College with a bachelor's degree in Fine Arts and is certified in Jazz and Tap with Dance Masters of America. Kristen has been a Dance Teacher at Let's Dance Inc. for the past 17 years. A mother of two, she loves sharing her passion with her daughters and her students, whose ages range from 2 through adulthood. She has also choreographed award winning routines for their Competition Team. Kristen works with Theatre by the Sea during the summer as a choreographer for the Kids Theatre Camp, and has worked on shows such as Seussical Jr., Wonka Jr., Aladdin Jr., and Variety Acts. On Sundays, you can hear Kristen singing as part of the Worship Team at Christ Church. Kristen works full time as a Teacher's Assistant with kids who have special needs.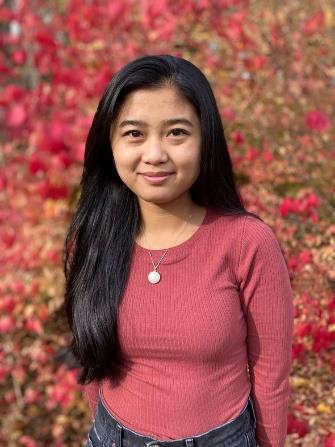 Mei MacQuarrie (she/her) is a recent graduate of the University of Massachusetts Amherst, where she focused on acting, dramaturgy, and music performance. She is passionate about using theater as a medium to creatively invoke conversations and spark change and growth. Her recent work includes Visionary Futures: Science Fiction Theatre for Social Justice Movements by Josh Glenn-Kayden (consists new plays written by Phaedra Michelle Scott, Jaymes Sanchez, and M Sloth Levine) and Baltimore by Kirsten Greenidge at UMass Amherst. Mei is super excited to be joining the DMIS team and being able to work alongside everyone in the program.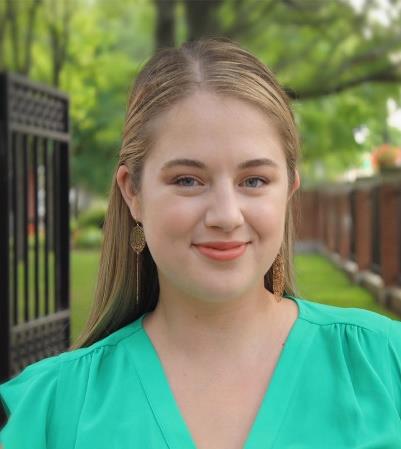 Marisa Rebelo (she/her) is proud to serve as a Teaching Artist for the Providence Performing Arts Center and Disney Musicals in Schools. A graduate of Rhode Island College, Marisa is a strong advocate for the arts within our education system and community at large. She has previously worked as an actor with New Bedford Festival Theatre and Bridgewater Family Performing Arts Center, and recently served as the Marketing and Alumni Relations Director of the College Light Opera Company. Marisa is currently the Director and Choreographer of the Fairhaven High School Drama Club, as well as an Administrative Assistant for Better Community Living - a human services agency empowering individuals with intellectual and developmental disabilities. @_marisarebelo.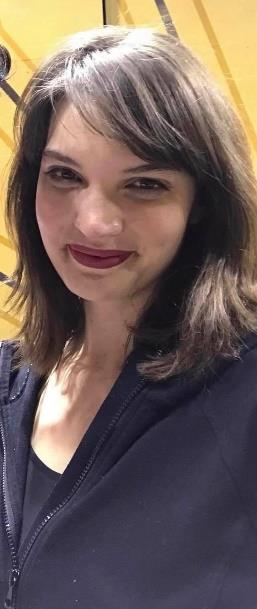 Alexandra Rickoff has been a director, teaching artist, and performer for the past 15 years. She completed her MFA in Theatre Performance at Rhode Island College where she currently teaches in the theatre department. She has directed many musicals for the Ogunquit Playhouse Children's Theatre in Maine, The Watertown Children's Theatre in Massachusetts, and many high school venues throughout New England. She is also a teaching artist for Arts Alive in Barrington. Alexandra has played many roles on stage. Her most recent role was playing Ursula in Disney's The Little Mermaid. But her favorite role to date is mommy to her daughters London and Siena and wife to her supportive husband Randall.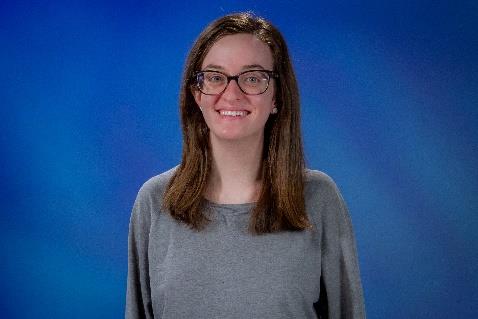 Amanda Ryan is thrilled to be working with the Disney Musicals in Schools program! She is a December 2021 graduate of Emerson College, where she received her BFA in Theatre Design / Technology. Her recent lighting design credits include Emerson Stage's This Girl Laughs, This Girl Cries, This Girl Does Nothing and JDP Theatre Co.'s Something Rotten. She would like to thank the entire DMIS team for this opportunity, and her parents, brother, and DT22 for their endless support!