Box Office: (401) 421 - ARTS (2787) Administration Office: (401) 421 - 2997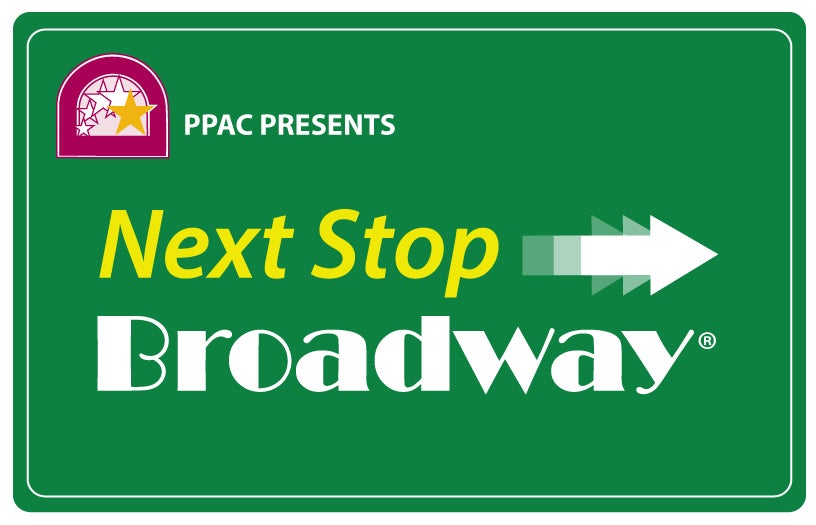 sponsored in part by
The Robert F. Stoico / FIRSTFED Charitable Foundation
and the PPAC Annual Fund Donors
THE PROVIDENCE PERFORMING
ARTS CENTER PRESENTS
Next Stop BROADWAY® at The Vets
August 12-16, 2019!
Next Stop BROADWAY® is a week-long performing arts program consisting of classes, workshops, and rehearsals focused on classic Broadway shows. Participants ("cast members") learn songs and choreography from two hit shows from the "Golden Age of Broadway" and create their own presentations based on shows in the upcoming PPAC season and other hit musicals. In addition to dance and vocal training, the program includes a mid-week "edu-tainment" segment, highlighted with film clips of Broadway shows.
Next Stop BROADWAY® will take place at The Vets, One Avenue of the Arts in Providence, and will culminate with an "Opening Night" performance for family and friends on Friday afternoon followed by a cast party in The Vets' Gallery!
Paid registrations are limited to 70 children ages 10-17 by August 1, 2019, and are accepted on a first-come, first-served basis. 30 full scholarships for the week will be awarded in April on a non-competitive basis to children with financial need and an interest in the performing arts.
If you're interested in participating in Next Stop BROADWAY® ® this summer,
REGISTER NOW, DON'T WAIT!

For further information contact Cynthia Goldsmith at


[email protected]

or (401) 574-3105
"Last year was my first Next Stop Broadway experience, and it probably has to be the single best week of my life. The production was outstanding, all of the counselors and people who make the shows happen were incredibly nice, and it felt so good to be in a place where I could be accepted as theatre fan! I loved my time with Next Stop Broadway and would love to do it again."
- Molly D.
The talented cast of
Next Stop BROADWAY® 2018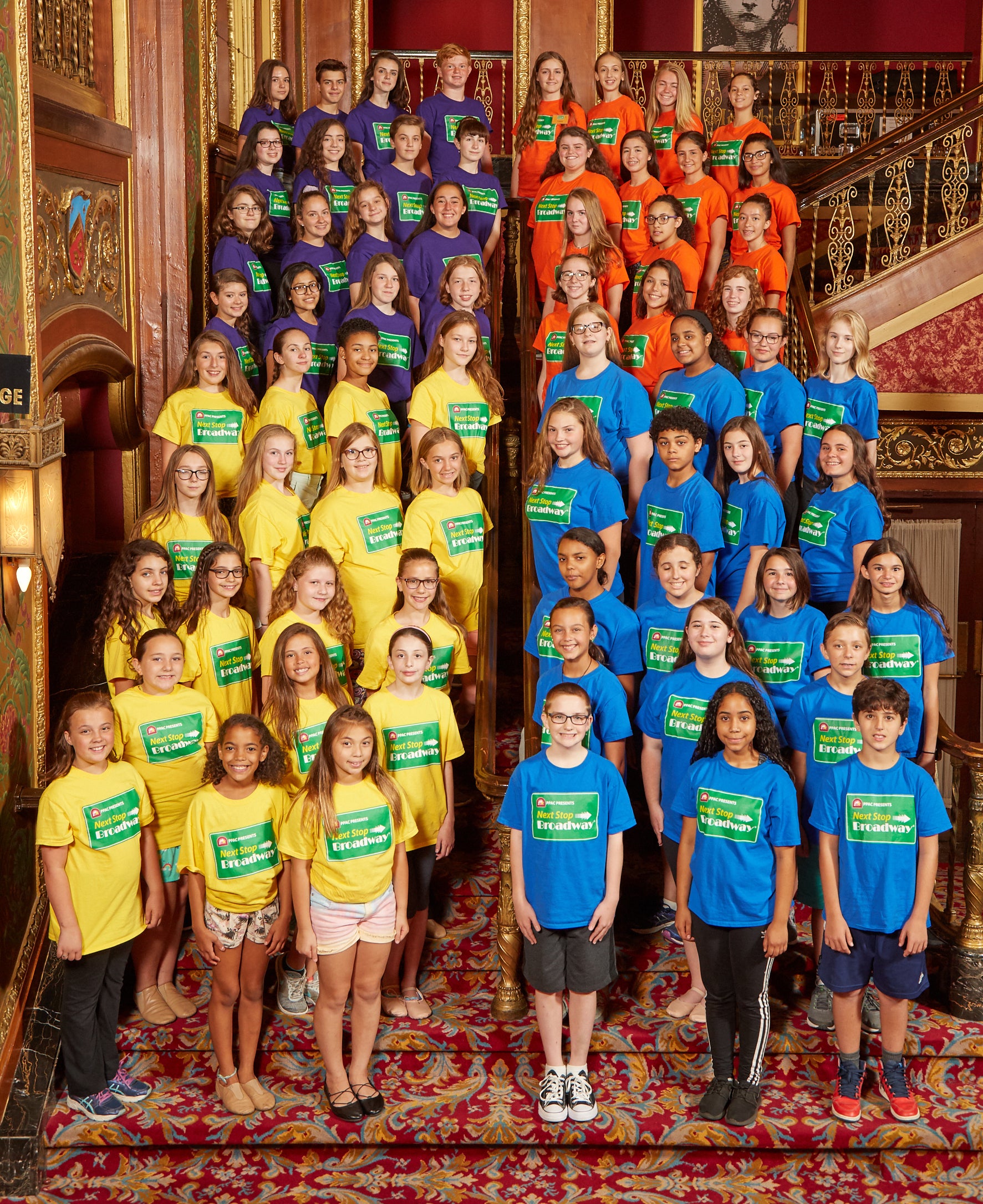 2018 KERI ANNE O'DONNELL SCHOLARSHIP RECIPIENT ERIN MCLAUGHLIN WITH FRANK O'DONNELL FOLLOWING THE "Opening Night" finale of Next Stop BROADWAY® on Friday, August 10, 2018.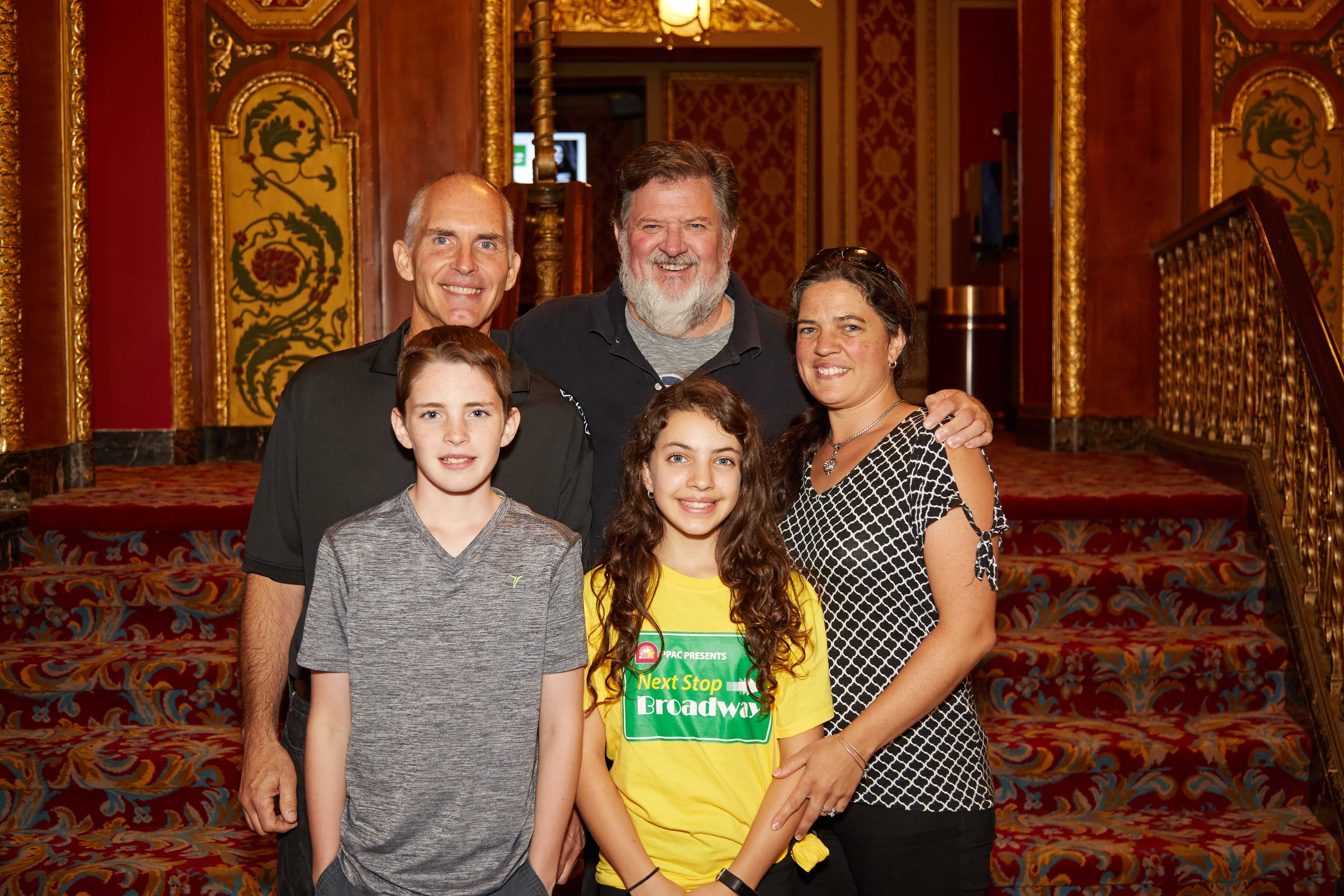 Back Row L to R: JOHN MCLAUGHLIN, FRANK O'DONNELL, AND TRACEY MCLAUGHLIN.
Front Row L to R: TYLER MCLAUGHLIN AND ERIN MCLAUGHLIN.
Photo by: Core Photographic