Next Stop Broadway®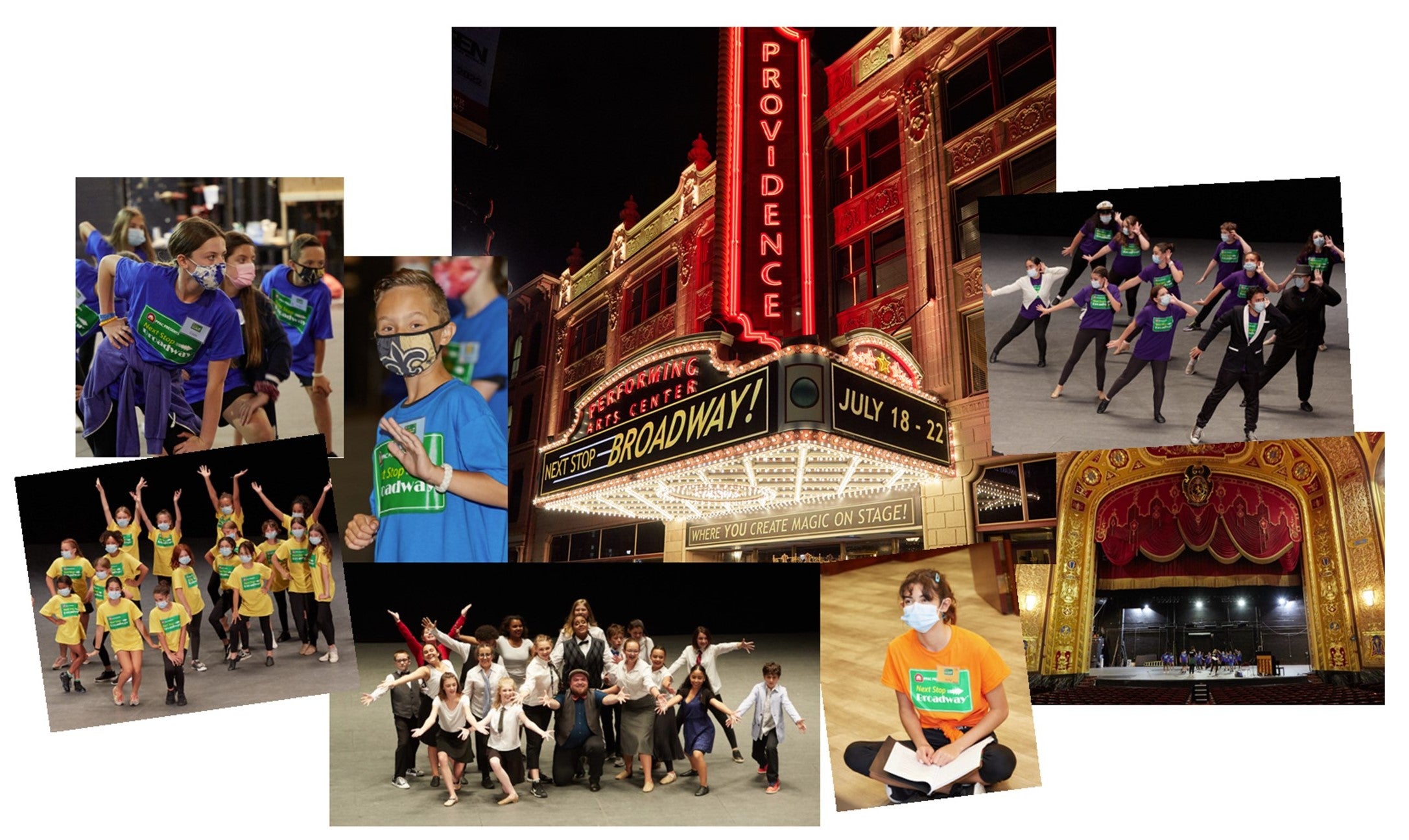 A Summer Intensive for Theatre Lovers Ages 10-17



Program has run for 2022.
Email nsb@ppacri.org to be notified of
2023 dates.
Next Stop BROADWAY® transports participants to the "Golden Age of Broadway," to join the ensemble of a classic musical. A five-day, rigorous immersion into the theatre, the cast will learn the music and choreography of iconic chorus numbers from a selected composer each year. The week culminates in experiencing the thrill of Opening Night held on Friday from 4-6 PM for families and friends.
Through workshops, classes, and rehearsals, the cast will tap their creativity, build their skills, and cultivate their passion all in the context of collaborating and fostering friendships with their fellow cast members -- right here on the stage of PPAC, one of the nation's foremost and storied independent theaters!
Next Stop BROADWAY® is designed for the success of cast members with or without prior musical theater experience. No auditions are required. To respond to this casting call, registrants must be aged 10-17 on the first day of the program. Cast members must arrive between 8:30 and 8:50 AM and the program concludes at 5 PM (7 PM on Friday) daily. Optional meal plan included. Participation in Next Stop BROADWAY also includes a cast member reunion at a musical during PPAC's following Broadway season.
100 students join the cast annually. To be notified of our 2023 dates or for any questions, please email nsb@ppacri.org. Registration is $565 ($525 family discount rate) with partial or full need-based scholarships available. Thank you.
We are grateful for the generous support of The Robert F. Stoico / FIRST FED Charitable Foundation, Jill and Larry Goldstein, and PPAC's Annual Fund Donors.

For more information or to get on our notification list for 2023, please contact Ricky Gresh, Director of Special Projects, at nsb@ppacri.org or 401-574-3105.

Where YOU create magic on stage!

---
Check out the closing number from
the 2019 Next Stop Broadway "Opening Night" performance!
Next Stop Broadway 2021 from Cody Peixoto Productions on Vimeo.

The magical cast and staff of
Next Stop BROADWAY® 2022