Disney Musicals In Schools
Disney Musicals in Schools builds sustainable theatre programs in under-resourced public elementary schools by providing free performance materials and free professional development to participating teachers.
In April of 2019, Disney Theatrical Group selected the Providence Performing Arts Center as its regional partner for its premiere education initiative Disney Musicals in Schools (DMIS). A two-year $120,000 grant from Disney Citizenship will enable PPAC to offer this program in selected Providence Public Elementary Schools.
Each year, 5 new schools are selected and provided with free performance materials and in-school support from a team of professional PPAC teaching artists to produce a 30-minute Disney KIDS musical at their school. Over 17 weeks, teachers learn how to produce, direct, choreograph and music direct their first school show.
Over the course of a semester, professional PPAC teaching artists guide school teachers through the process of mounting a musical with student performers. The program culminates with a Student Share Event on our Broadway stage in which each school performs one number from their musical for an audience of students, teachers, family, and community.

Check out the Disney Musicals in Schools Tesimonial video below!

Thank you to the following students for their contributions to the making of this video:
Grace Dolan, Alexis Butkiewicz, Hansel Figueroa, Brandon Castillo, Kyle Wood,
Liznett Rivera, Hillary Thilavong, Leah Ward, Makena Warfield,
Cameron Reardon, and Victoria Aldrich.
The Providence Performing Arts Center (PPAC) is pleased to announce the four new schools that have been selected to participate in the 2023 Disney Musicals in Schools program. The program is an initiative developed by Disney Theatrical Group to create sustainable theater programs in under-resourced elementary schools. The four schools are a part of Providence County and include:
2022-2023 Schools

Robert L. Bailey, IV Elementary School in Providence
Curvin-McCabe Elementary School in Pawtucket
Henry J. Winters Elementary School in Pawtucket
Raíces Dual Language Academy in Central Falls


2021-2022 Schools

Alan Shawn Feinstein Elementary School at Broad Street in Providence
Asa Messer Elementary School in Providence
Leviton Dual Language School in Providence
Elizabeth Baldwin Elementary School in Pawtucket
---

Disney Musicals in Schools 2022-2023 Student Share Celebration
On Monday, June 5, 2023, 155 elementary students fromrom Providence, Pawtucket and Central Falls, RI sang, danced, and acted on the PPAC stage as part of the Disney Musicals in Schools Student Share Celebration! Each school presented a musical number from their Disney KIDS Musical; these productions include The Jungle Book KIDS (Henry J. Winters Elementary School, Curvin-McCabe Elementary School and Robert L. Bailey IV Elementary School) and Aladdin KIDS (Raíces Dual Language Academy). Congratulations to the students, teachers, and PPAC teaching artists!
All photos by CJ Perrone.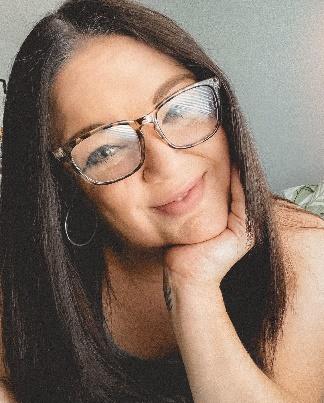 ---
Marissa Faith Curley is a proud North Providence High School alumni ('12); she is very grateful to NPHS' theater program for igniting her passion for the arts. A Rhode Island College graduate ('16), Marissa studied English with a concentration in Creative Writing, earning her Bachelor of Arts degree. Since she was a teenager, she always wanted to work in a theater, and right after college she made that dream come true, starting her career in the box office of the Providence Performing Arts Center. Marissa has performed in countless community theater productions, written and directed several plays and cabarets, partook in masterclasses with Broadway professionals and continues to hone her craft as much as she can to be the best performer and teaching artist she can be. Her favorite job is with Next Stop Broadway, where she works with students of varying ages to put together a musical showcase in a weeks' time – this program is special to Marissa because she worked her way through the program as a student herself and is thrilled that she has been brought back year after year as a Teaching Assistant. She is an eager theater professional with a passion for making sure all people regardless of age, ability, or accessibility can experience the performing arts.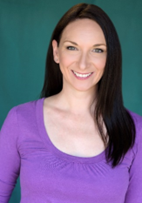 ---
Kathryn Dudeck is originally from England where she attended the Bird College Conservatory of Dance and Musical Theatre. Upon graduating, she spent many years traveling the world as a production show dancer and Company Manager for Princess Cruises. Kathryn settled in Florida and soon began working with children as a dance and drama teacher at The Right Combination Dance Studio. Her passion for teaching performers also led her to take a position as a Maintenance Choreographer at Walt Disney World, working with the character performers and dancers, teaching the shows and parades. Later, she moved on to be an Entertainment Manager at SeaWorld, leading the installation of the Sesame Street land and parade. Additionally, she has served as Dance Captain for productions of Mary Poppins and Guys and Dolls in Orlando, and has choreographed for Chicago at The Athens Theatre, and Cabaret at Theatre West End. Most recently, she has returned to cruising as an Install Director for Virgin Voyages, teaching and installing the entertainment elements on board. Kathryn and her family recently moved to Rhode Island, and she is thrilled to be working with PPAC and the amazing Disney Musicals in Schools program.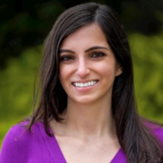 ---
Kate Hallal has been performing since the age of three and has worked professionally with the Dramatist Guild's Friday Night Footlights based in New York City, originating the role of Abby in A Broken Play. As a 2020 Graduate of Rhode Island College with degrees in Musical Theatre and History, she was invited to participate in the Kennedy Center American College Theatre Festival Region 1 and performed in many of her school's productions. She is currently continuing her education at Harvard University, obtaining a master's degree in Museum Studies. She has previously worked for Disney, spreading magic as a Walt Disney World Cast Member in the France Pavilion and the American Adventure, as well as selling merchandise for the Aladdin and Lion King National Tours during their time at the Providence Performing Arts Center. Kate is also working as an Ocean State Star Awards Adjudicator for this current school year. She would like to thank her friends and family for their love and support.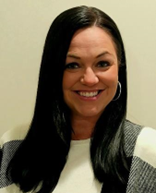 ---
Kristen Courtney Kilduff knew at the young age of 3 that she loved the stage. Her passion for the performing arts never faded. She graduated from Rhode Island College with a bachelor's degree in Fine Arts and is certified in Jazz and Tap with Dance Masters of America. Kristen has been a Dance Teacher at Let's Dance Inc. for the past 17 years. A mother of two, she loves sharing her passion with her daughters and her students, whose ages range from 2 through adulthood. She has also choreographed award winning routines for their Competition Team. Kristen works with Theatre by the Sea during the summer as a choreographer for the Kids Theatre Camp, and has worked on shows such as Seussical Jr., Wonka Jr., Aladdin Jr., and Variety Acts. On Sundays, you can hear Kristen singing as part of the Worship Team at Christ Church. Kristen works full time as a Teacher's Assistant with kids who have special needs.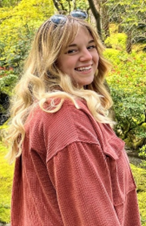 ---
Marisa Rebelo (she/her) is thrilled to be back for another year of Disney Musicals in Schools with the Providence Performing Arts Center. A theatre graduate of Rhode Island College, Marisa is a strong advocate for the arts within our education system and community at large. Previous credits include Into the Woods (Director/Choreographer), Little Women (Director), Too Much Light Makes the Baby Go Blind (Director), and When We Were Young and Unafraid (Director). Marisa also serves as an Administrative Assistant for Better Community Living - a human services agency empowering individuals with intellectual and developmental disabilities. @_marisarebelo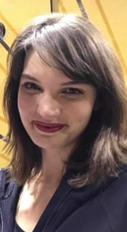 ---
Alexandra Rickoff has been a director, teaching artist, and performer for the past 15 years. She completed her MFA in Theatre Performance at Rhode Island College where she currently teaches in the theatre department. She has directed many musicals for the Ogunquit Playhouse Children's Theatre in Maine, The Watertown Children's Theatre in Massachusetts, and many high school venues throughout New England. She is also a teaching artist for Arts Alive in Barrington. Alexandra has played many roles on stage. Her most recent role was playing Ursula in Disney's The Little Mermaid. But her favorite role to date is mommy to her daughters London and Siena and wife to her supportive husband Randall.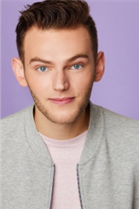 ---
Daniel James Shafer (DJ) is an actor and teaching artist based in Providence, Rhode Island. He has a BFA in acting with a minor in musical theater from Michigan State University and spent the last three years working and living in Chicago, Illinois. DJ's most recent performance was in a live production of The Polar Express where he played the roles of 'Know It All' and 'Conductor'. Additionally, DJ worked as a teaching artist for Chicago Children's Theater where he performed and taught workshops for children on the autism spectrum. He is also a cast member of Kismet Kids; an improv show for children and their families almost every Saturday in Pawtucket. DJ is very excited for the opportunity to be involved in Disney Musicals in Schools and has experienced firsthand the impact that early exposure to the arts has on a child's development, confidence, and overall sense of self. He looks forward to sharing his love for theater with the students and teachers involved in this program.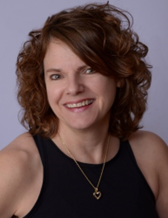 ---
Karen White lives a dual life; nine to five, she's a dance-focused editor and writer for national dance education publications (including editor in chief of Dance Studio Life) and organizations (senior editor for More Than Just Great Dancing!®). In her other available hours, Karen teaches musical theater dance in private studios in Taunton and Fall River, MA, directs musical productions such as Frozen Jr. and A Christmas Carol with casts of children and adults, holds adult tap and ballet classes, and choreographs musicals for a public-school drama club as well as community theater groups. She learned how to do all this by securing a bachelor's degree from UMass/Amherst in English/journalism, studying dance at the Boston Conservatory and elsewhere, appearing in more than two dozen community and regional theater productions, and gleaning information from the multitude of interviews she's conducted with Broadway and dance professionals such as Ben Vereen, Leslie Browne, Chet Walker, and Mia Michaels. She's won choreography and top-score awards at national dance competitions, and just this fall was the recipient of high praise from 10-year-old student Emma O.: "Miss Karen is super awesome! I really like her happy energy!"