2018 ARTS SCHOLARSHIPS
APPLICATIONS ARE NOW AVAILABLE!!

The Providence Performing Arts Center's Community Outreach Committee is requesting applications to the 2018 ARTS Scholarships program. The ARTS Scholarships program, sponsored by The Textron Charitable Trust and PPAC's Annual Fund donors with support from Ocean State Charities Trust, awards up to $500 in financial assistance to each of 30 winning Rhode Island students (15 from Providence, 15 from other Rhode Island communities) for summer arts education programs.
To be eligible, a student must:
Be aged 11 - 14 by June 1, 2018
Reside in and attend school in Rhode Island
Demonstrate artistic ability and interest
Demonstrate financial need
Submit a completed application
All applications must be filled out completely and correctly, signed by the student, the parent or guardian, and the student's sponsor and submitted with supporting materials no later than 3P on Friday, March 2, 2018.
Applications, guidelines, and summer arts program lists are available through the links below or can be picked up at the PPAC Administrative Office at 220 Weybosset Street, 2nd Floor, Monday through Friday 9A to 6P. For questions or further information, contact Cynthia Goldsmith at (401) 574-3105.
Download the 2018 ARTS Scholarships Application
Download the Application Guidelines (English)
Descargue las Pautas de solicitud (español)
Download Summer Arts Programs List
Congratulations to the 2017 ARTS Scholarships Winners pictured below!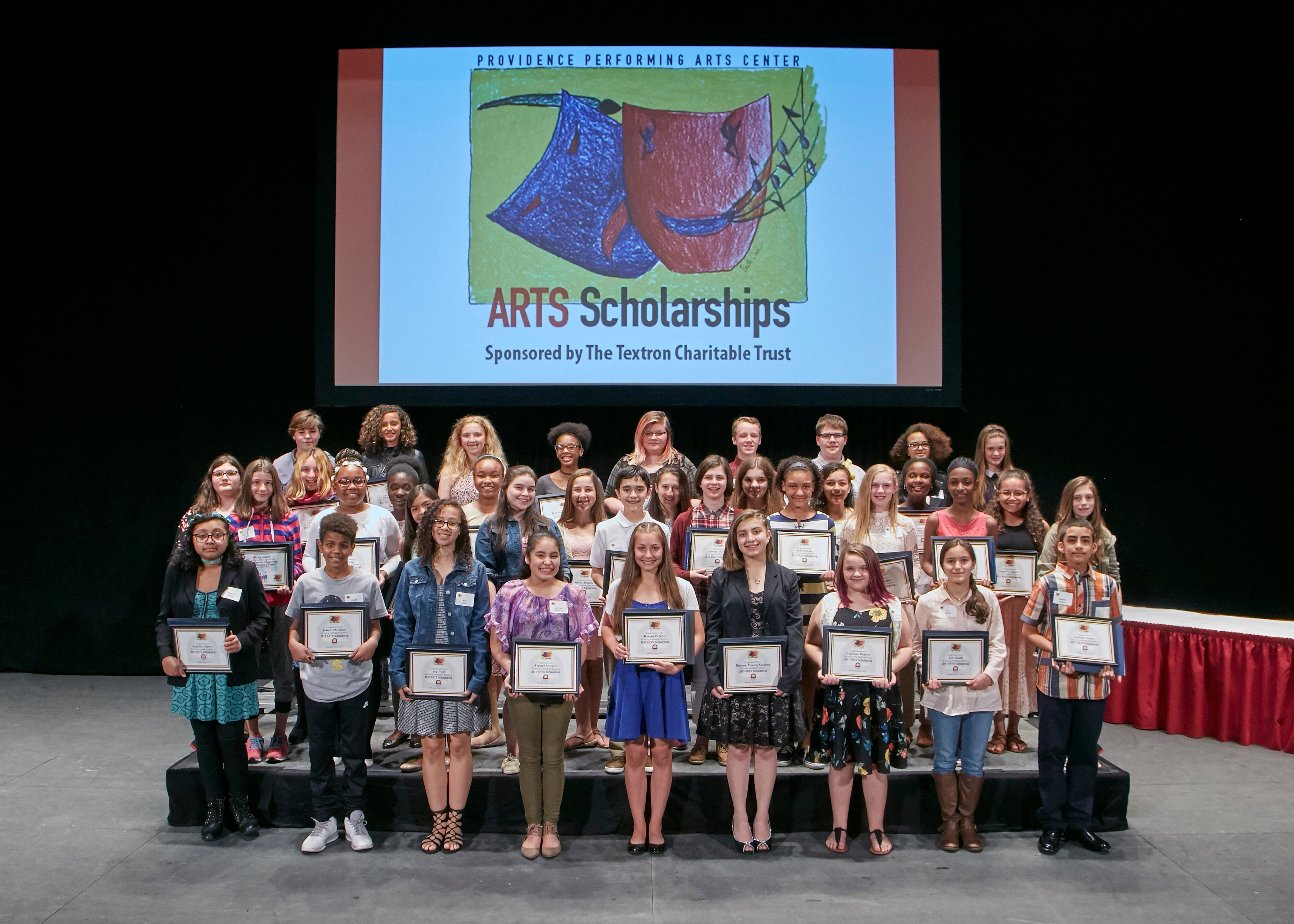 2017 Keri-Anne O'Donnell Scholarship Recipient
Calista Aguinaldo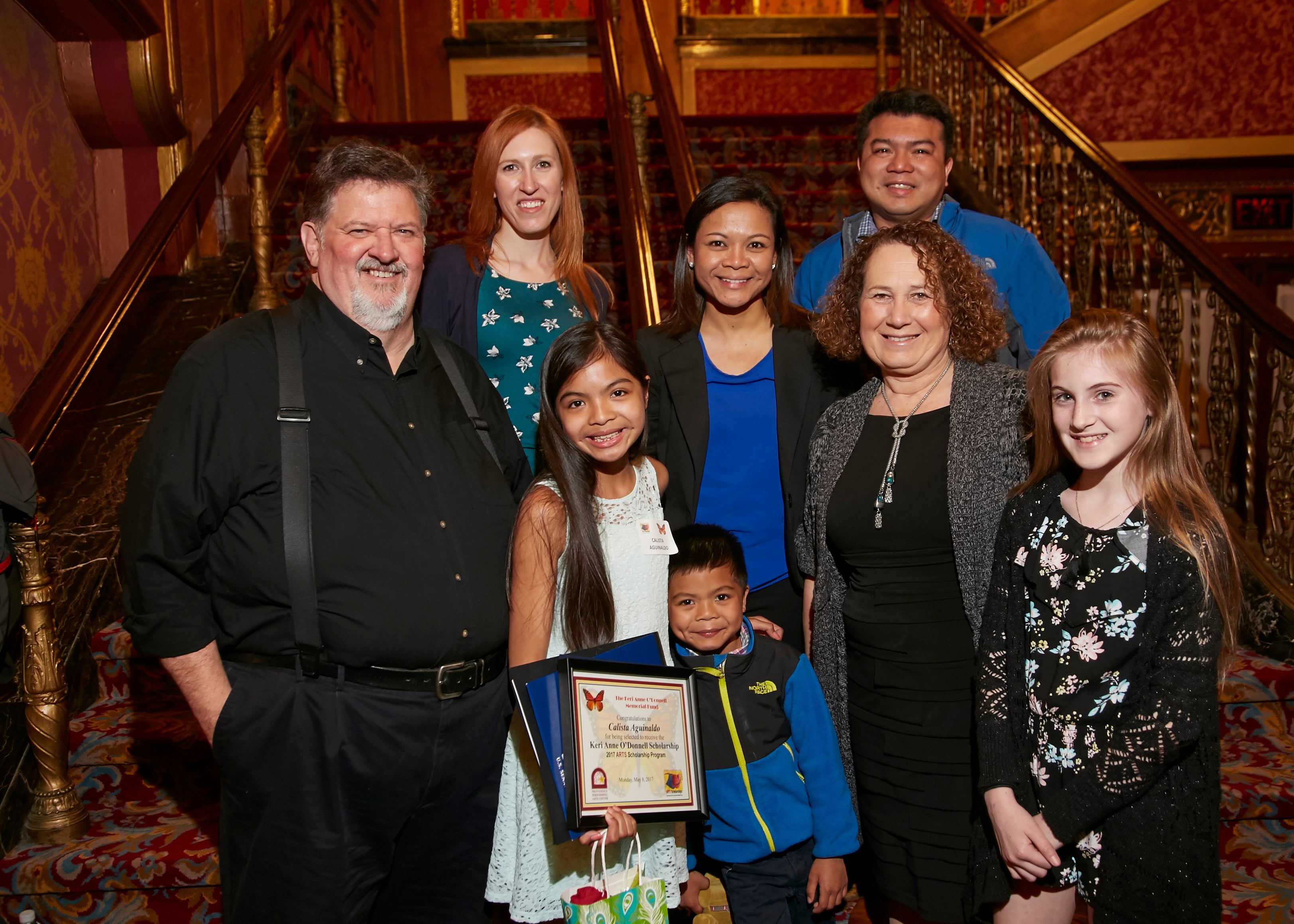 Center - Calista Aguinaldo
L to R - Frank O'Donnell, Elise Arsenault (vocal coach), Lisa Aguinaldo (mom), Alan Aguinaldo (dad), Honesto Aguinaldo (little brother), Karen O'Donnell, and Olivia Noon (friend).
2017 Jessie's Dream Scholarship Recipient
Marley Dupre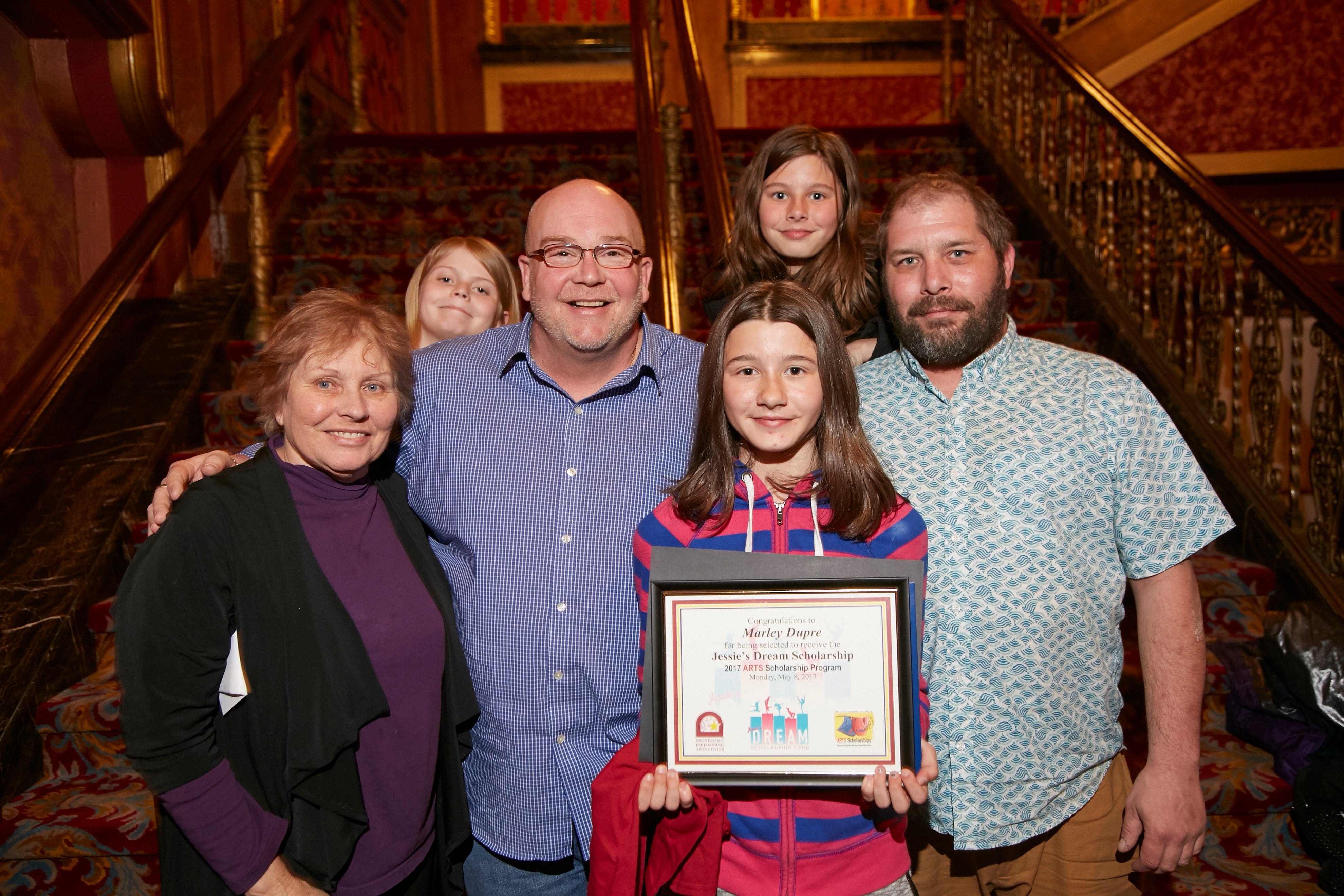 Center - Marley Dupre
L to R: Kathy Beach (grandmother), Chloe Bohanan (friend), John Morris, Riley Dupre (sister), and Jeff Dupre (dad).