PPAC Greeters
Are you a high school student who loves all things Broadway? If so, be a part of our High School Greeter Program!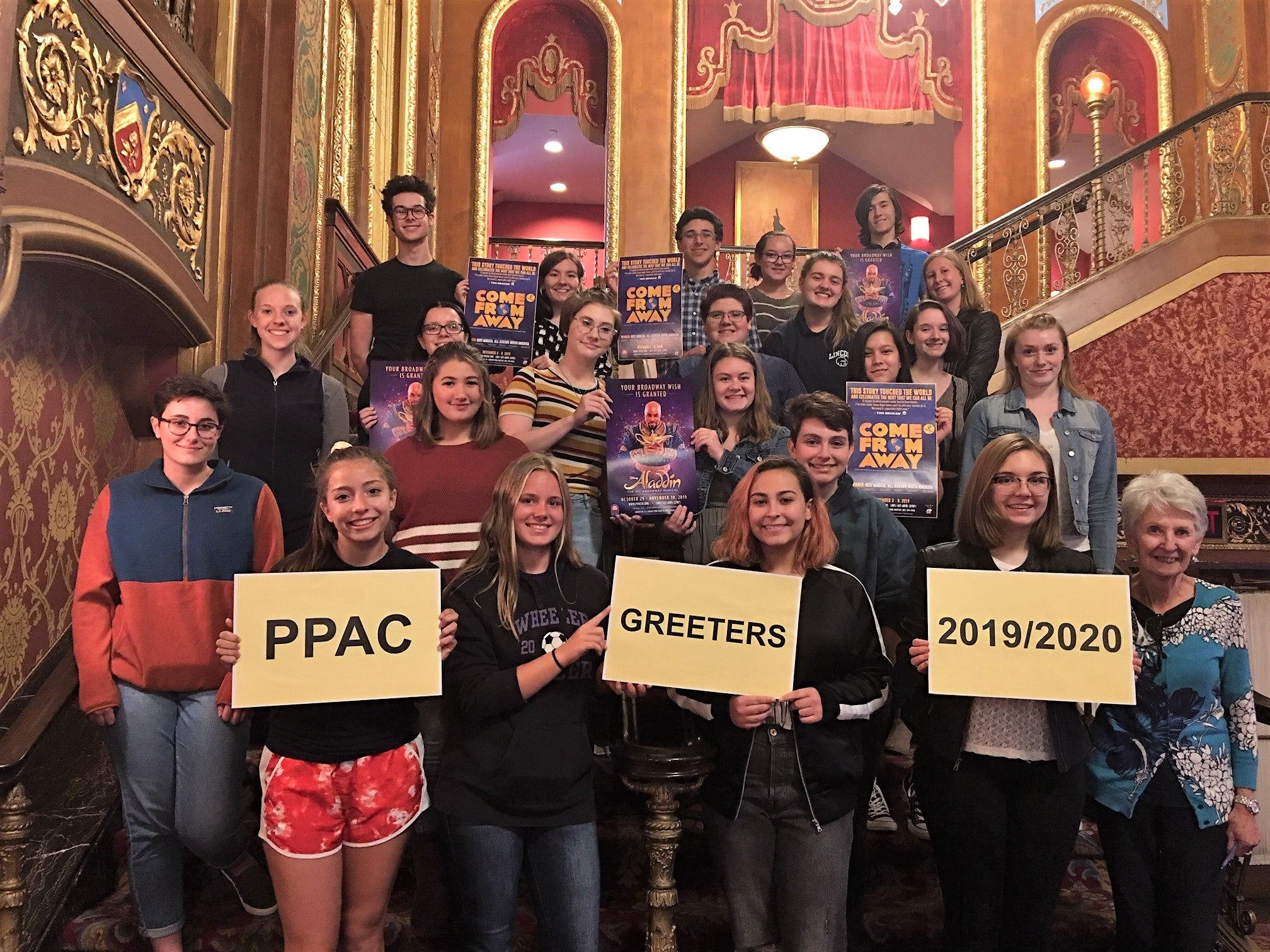 The High School Greeter Program is open to students aged 15 - 18. Greeters welcome patrons to PPAC during the Taco/The White Family Foundation Broadway Series shows for the 2022/2023 Broadway Season, answer patrons' questions, and share special information as needed at selected performances.

As a high school greeter, you will:
have the chance to take responsibility and make a commitment to the Greeter program, while learning about the Broadway touring shows presented at PPAC.

enhance your social skills while welcoming and assisting audience members in person.

be able to watch most of these fantastic shows live on stage!

have the opportunity to earn community service hours and/or receive recommendations.
How do you become a Greeter?

Simply download our Greeter Letter 2022/2023, complete the information, and email the completed form to Betty Benedetti at bbenedetti@ppacri.org and Caitlyn DiPompo at cdipompo@ppacri.org by June 14, 2022.