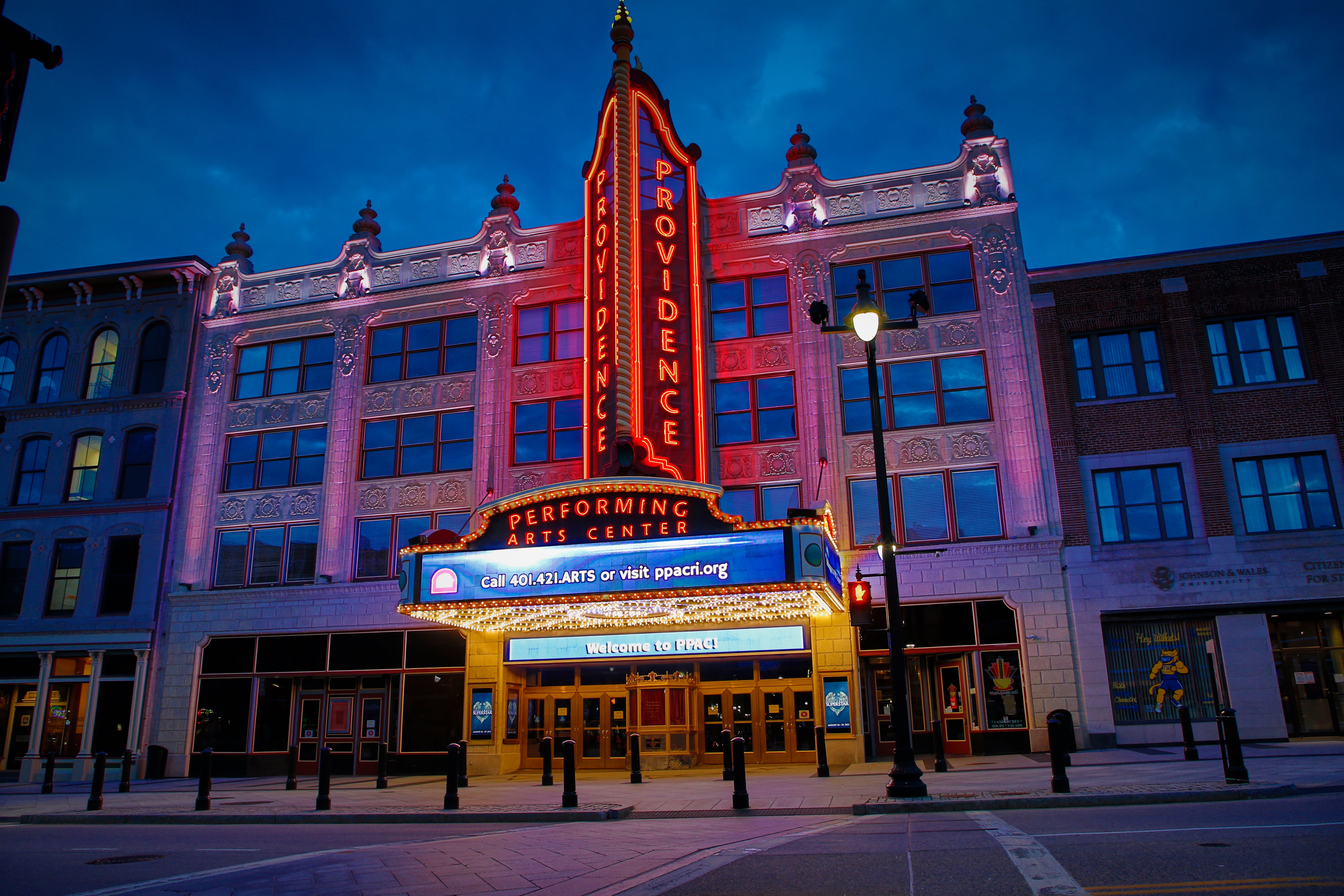 Pollstar Magazine Ranks PPAC One of the Top Theatres in the United States
New National Rankings Place PPAC at #7 and #8 in Tickets Sold and Gross Sales
Providence, RI - J.L. "Lynn" Singleton, President and CEO of the Providence Performing Arts Center (PPAC), is pleased to announce that Pollstar Magazine has ranked PPAC as one of the top 10 U.S. Theatre Venues. The concert and live music industry trade publication recently issued its mid-year special edition, ranking PPAC as #7 for tickets sold and #8 for gross sales. Other theatres in the top 10 included Radio City Music Hall in New York City, The Fox Theatre in Atlanta, GA, and the Chicago Theatre in Chicago.

"We are thrilled to be ranked as one of the top 10 theatres in the U.S. - what a fantastic way to wrap up our incredibly successful 2021/2022 Broadway season!" Singleton said. "It was spectacular to present live theatre, concerts, and comedy again this past season to the people of Rhode Island and New England; there's nothing quite like the experience of seeing live entertainment in a beautiful theatre. We are thankful to everyone who attended a show at PPAC during the 2021/2022 season and we invite everyone to join us for the upcoming 2022/2023 season."


Located in the heart of Providence's arts and entertainment district, PPAC is the second largest theatre of its kind in the country. PPAC presents nationally touring Broadway productions, concerts, and comedy, with a seating capacity of 3,100. The Loew's Theatre Building, which is the historic home of PPAC, opened in October 1928 and is listed on the National Register of Historic Places.

PPAC is managed by Professional Facilities Management (PFM) and is the home of their corporate office.

The theatre kicks off its 2022/2023 Broadway Season and the Taco/The White Family Foundation Broadway Series September 11 – 18, 2022 with the national tour launch of TINA – THE TINA TURNER MUSICAL. The Taco/The White Family Foundation Broadway Series features seven of the hottest shows to grace Broadway in recent years (TINA, MEAN GIRLS, TOOTSIE, JAGGED LITTLE PILL, HADESTOWN, and a two-week engagement of SIX). The Encore Series is anchored by the return of the epic LES MISÉRABLES and audience favorites COME FROM AWAY and ANNIE. PPAC is also presenting some of the biggest names in comedy during the 2022/2023 season (Iliza Shlesinger, Amy Schumer, and John Mulaney). Concerts include The Rocket Man Show on July 16 and The Kat and Dave Show and Marie Osmond – A Symphonic Christmas in December.

Learn more about PPAC's full roster of performances at ppacri.org/events and sign up to receive PPAC's emails at ppacri.org/emails

-30-
PPAC Media Contacts
P.J. Prokop: 401.574.3103
Caitlyn DiPompo: 401.574.3112
Link to production photos in PPAC's 2022/2023 Broadway Season here