Box Office: (401) 421 - ARTS (2787) Administration Office: (401) 421 - 2997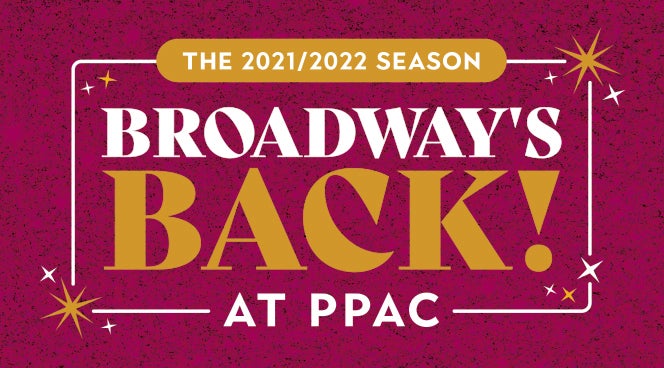 The Providence Performing Arts Center (PPAC) is thrilled to restart presenting Broadway productions beginning in October of 2021, with the season running through May 2022.

We hope the following guide will be helpful in answering questions that you may have regarding subscriptions and what to expect when you return to the theatre this fall. If you have further questions about ordering new subscriptions or subscription renewals, please email the Box Office at box_office_[email protected] or call (401) 421-ARTS (2787).
I am interested in purchasing a new subscription to the 2021/2022 season. How do I purchase one?
Thank you for your interest in becoming a subscriber! Please call the Box Office at 401.421.2787, Monday – Thursday, 10A to 5P, or our Customer Service Specialist Sharon Corcoran at 401.574.3136 to order. Customer Service hours are Tuesday and Wednesday, 10A - 2P, Thursday, 10A – 3P, and Friday, 10A – 5P.
Check out our 2021/2022 season brochure here to learn about the benefits to subscribing!
When will the PPAC Box Office window reopen to the public?
Exciting news! As of April 26, 2021 the PPAC Box Office window will be open Monday through Thursday, 10A to 5P.
When I renewed my subscription for the 2020/2021 season, I purchased parking passes at the Clifford Street Garage as part of the new parking option available to subscribers. Will these passes be honored during the 2021/2022 season?
PPAC and the Clifford Street Garage will be honoring already purchased subscriber parking passes for the 2021/2022 season. Subscribers will have the option to purchase additional parking passes per car, if shows are added to the
Taco/The White Family Foundation Broadway Series and Encore Series.
COVID-19 Safety and Health Measures
The health and safety of our guests, performing artists, and staff are top priorities. We are a Global Biorisk Advisory Council® (GBAC) STAR™ accredited venue, indicating that we are following the gold standard protocols for cleaning and sanitation.
When you return to the theatre, you can expect the following the health and safety measures:
Wellness Checks
Before entering the theatre, all staff and guests will have their temperatures checked and will be screened for symptoms. Anyone with a fever after two temperature checks will not be allowed in the venue.

Masks Up; Curtains Up!
Face masks are required for staff and guests as outlined by local and state health officials.

Hand Hygiene
All guests and staff members must hand sanitize before entering PPAC. We've also added over 90 hand sanitizers throughout the theatre. Staff members also frequently wash hands during their shifts.

Physical Distancing
PPAC has placed six-foot distancing markers for entry to our lobbies and in other locations where lines may form.

Contactless
PPAC has implemented contactless ticket scanning, restroom fixtures, food and drink ordering, and payment processing.

Committed to Clean
Per CDC guidelines, and using EPA certified cleaning agents and disinfectants, PPAC is deep cleaned after every performance. High-touched surfaces are cleaned more frequently (at least six times daily).
Please note that PPAC's health and safety measures may evolve as medical guidelines and state regulations are updated.
I am a current ticket holder for JESUS CHRIST SUPERSTAR and/or DEAR EVAN HANSEN. Will my current tickets be honored at the new performance dates, or will the Box Office re-issue tickets?
Yes, the PPAC Box Office will be issuing NEW tickets to current ticketholders; new tickets will be sent in the fall of 2021. Your seats will not change for the new performance date and time. If you have further questions, please contact the Box Office at 401.421.ARTS (2787) or email [email protected]