Box Office: (401) 421 - ARTS (2787) Administration Office: (401) 421 - 2997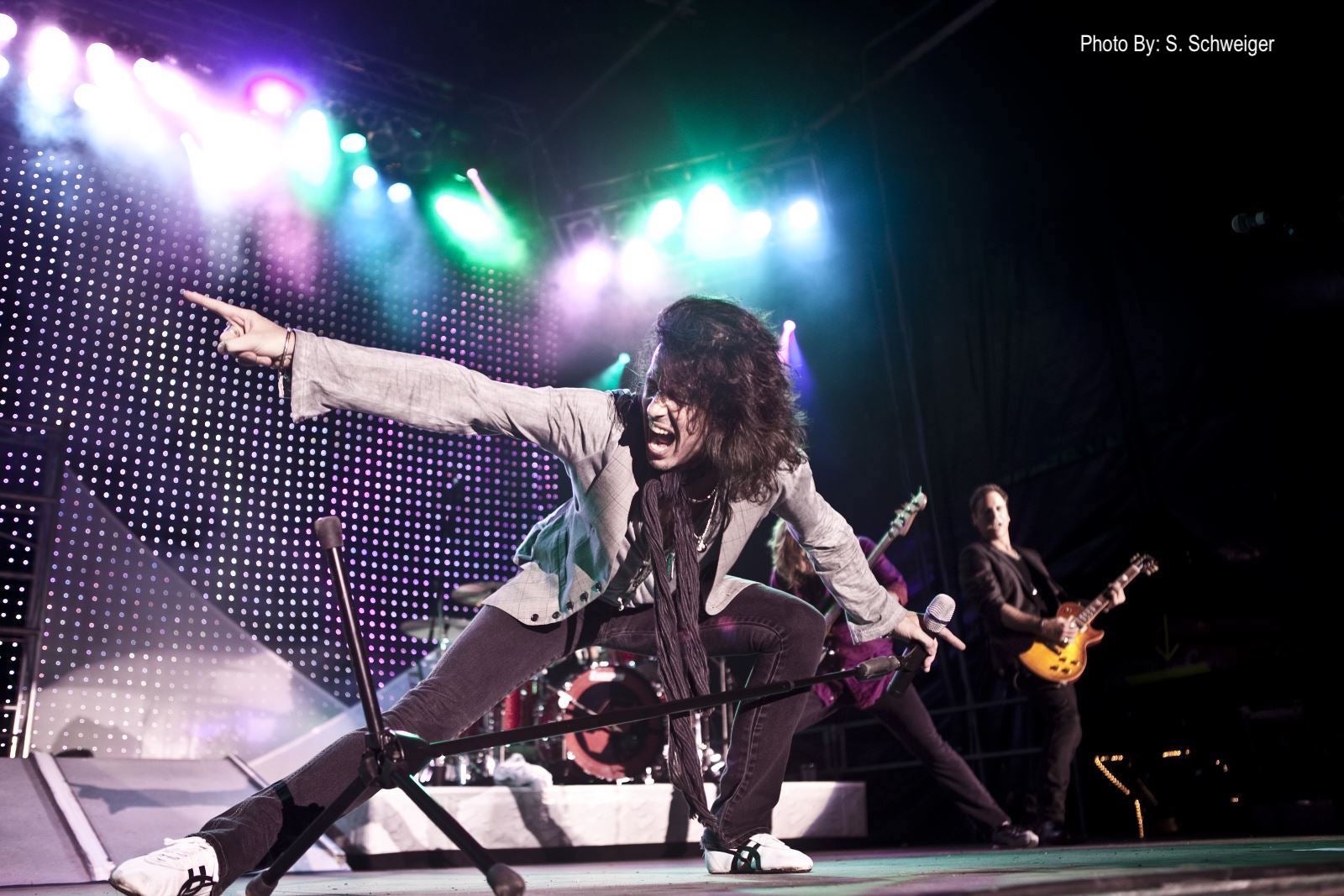 PPAC and 94HJY Present THE GREATEST HITS OF FOREIGNER October 25 at 7:30PM
Tickets Go On Sale Monday, June 28 at 10A
Providence, RI – The Providence Performing Arts Center (PPAC) announced today that PPAC and 94HJY will present rock and roll icons FOREIGNER at PPAC on Monday, October 25, 2021 at 7:30P. Fresh off thirteen summer concert dates in the U.S., THE GREATEST HITS OF FOREIGNER concert is your chance to hear all of their anthemic hits, like "I Want To Know What Love Is," "Cold as Ice," and "Waiting for a Girl Like You," live at PPAC.

Tickets for the GREATEST HITS OF FOREIGNER go on sale on Monday, June 28, 2021 at 10A at the PPAC Box Office (220 Weybosset Street in downtown Providence), online at ppacri.org and by phone at 401.421.ARTS (2787). Box Office hours are Monday through Friday, 10A to 5P. Tickets are $99.50 - $29.50; all ticket prices include a $4 per ticket restoration charge and are subject to change without notice. VIP Packages are also available.

PPAC President and CEO J.L. "Lynn" Singleton said, "We are really excited to welcome FOREIGNER for the first time to the PPAC stage in October; they are world-class musicians. PPAC is getting back to its historical rock 'n' roll roots with our upcoming concerts. It should be a fantastic evening of music for everyone."

iHeartMedia Market President Rhonda Lapham said, "94HJY is pleased and proud to present FOREIGNER live on stage at PPAC; this will be an exciting part of this year's 'Rocktober' event in celebration of the station's 40th Anniversary."
PPAC has no capacity restrictions and all PPAC event employees are fully vaccinated. PPAC is a GBAC STAR® accredited performing arts venue, indicating that the theatre has adopted the most stringent protocols for cleaning, disinfection, and infectious disease prevention. PPAC is following current COVID-19 health and safety guidelines as recommended by the CDC and state government (PPAC's COVID-19 Safety Measures can be accessed here).
With ten multi-platinum albums and sixteen top 30 hits, including "Juke Box Hero," "Hot Blooded," and the worldwide #1 hit, "I Want to Know What Love Is," FOREIGNER is universally hailed as one of the most popular rock acts in the world with a formidable musical arsenal that continues to propel sold-out tours and album sales, exceeding 80 million as of May 2021.

Founded in 1976 by Songwriters Hall of Fame member Mick Jones, FOREIGNER's debut album produced the hits "Feels Like The First Time," "Cold As Ice" and "Long, Long Way From Home." The album Double Vision followed, as did a string of hits including "Urgent," "Juke Box Hero" and "Waiting For A Girl Like You." Those songs helped give FOREIGNER's next album, 4, its impressive run at #1 on the Billboard chart. At the zenith of 80's sound, their fifth album, Agent Provocateur, gave the world the incredible #1 global hit," I Want To Know What Love Is." This musical milestone followed the record-breaking song "Waiting For A Girl Like You."

FOREIGNER has experienced a recent surge in popularity due to usage of their music in primetime television, major motion pictures, video games, advertising, and digital content. Films such as Rock of Ages, Magic Mike, Pitch Perfect and television shows like Orange is the New Black, Stranger Things, The Late Show with Stephen Colbert and The Tonight Show Starring Jimmy Fallon have all heavily featured FOREIGNER's songs.

In May 2014, Atlantic Records Chairman Craig Kallman presented the band with RIAA gold and platinum digital awards for six FOREIGNER songs. These awards signify 500,000 and 1,000,000 downloads of FOREIGNER hits. That is more individual awards than any other heritage rock band, and an illustration of FOREIGNER's resonance in the digital era.

About 94HJY
94WHJY-FM is part of the iHeartMedia group in Providence, RI and is the top-rated classic rock station in the market, now celebrating its 40th anniversary. iHeartMedia offers multiple platforms, including its broadcast stations, live events and data-based products. Its digital businesses and platforms include mobile, social media and its own free all-in-one digital music, podcasting and live streaming radio service. With 3 billion app downloads and more than 150 million registered users, iHeartMedia is an innovative and responsive leader in contemporary communications.
About the Providence Performing Arts Center
The Providence Performing Arts Center (PPAC) presents a full roster of touring Broadway productions and contemporary concerts. Broadway will be back for the 2021/2022 season in October 2021 with season opener PRETTY WOMAN: THE MUSICAL, followed by a return engagement of HAMILTON. PPAC is a 3100-seat, world class venue located in the heart of Providence's arts and entertainment district; it is the second largest theatre of its kind in the country. The Loew's Theatre Building, which is the historic home of PPAC, opened in October 1928 and has been applauded for its beauty and grandeur. PPAC is listed on the National Register of Historic Places and has been ranked by Pollstar as one of the Top Venues in the world. View PPAC's season line-up at https://www.ppacri.org/events-tickets/2021-2022-season/


-30-
PPAC Media Contacts
P.J. Prokop, Director of Marketing:
401.574.3103 / [email protected]
Caitlyn DiPompo, Marketing Projects Specialist:
401.574.3112 / [email protected]


A complete bio and approved press photos for FOREIGNER can be downloaded here