Box Office: (401) 421 - ARTS (2787) Administration Office: (401) 421 - 2997
PFM Unveils Outreach and Engagement Summer Sessions: Virtual Master Classes with Adam Kantor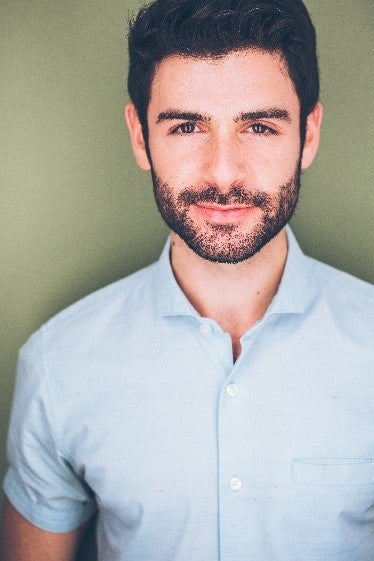 Adam Kantor; click here to download his headshot
Providence, RI – J.L. "Lynn" Singleton, President and CEO of Professional Facilities Management (PFM), is pleased to announce that PFM will host virtual Broadway master classes with Broadway veteran and Jimmy® Awards coach Adam Kantor (The Band's Visit, Rent, Fiddler on the Roof) in July 2020. Two separate virtual master class sessions are available; one for students aged 13 – 18, and one for adults, aged 18 and over. These virtual master classes will be offered across PFM venues, which includes the Providence Performing Arts Center (PPAC) and the Veterans Memorial Auditorium (The VETS) in Providence, RI; Barbara B. Mann Performing Arts Hall in Fort Myers, FL; Coral Springs Center for the Arts in Coral Springs, FL; and the North Shore Center for the Performing Arts in Skokie, IL.
For more information about PFM's Virtual Master Classes with Adam Kantor, please visit ppacri.org to sign up or contact Director of Outreach and Engagement Dana Brazil at dbrazil@ppacri.org

Through these master classes, performers will focus on individual audition techniques, including perfecting their monologues and acting through song. Please note that participants will need to have at least two monologues and/or songs prepared with sheet music and tracks available. Session one, for students aged 13 – 18, takes place July 13 – 17, 2020 from 3 to 5P. Session two, for adults aged 18 and over, takes place July 20 – 24, 2020 from 6 to 8P. Please note that these sessions are limited to 12 participants, with a tuition cost of $300; there must be a minimum of eight participants for the classes to take place.

Auditing opportunities are available for both sessions; participants are welcome to observe and audit the master classes for their respective age groups. Auditors are limited to 30 people, with a tuition cost of $75.
-30-

Adam Kantor's Biography

Adam Kantor recently won an Outer Critics Circle honor for his performance as Harry in Darling Grenadine at the Roundabout. Prior to that, he won a Grammy and an Emmy Award for his performance in the Tony-winning Broadway production of The Band's Visit, in which he played Telephone Guy. Also on Broadway, he starred in Rent as Mark and Next To Normal as Henry, as well as in Fiddler On The Roof as Motel. Off-Broadway he played Jaime in the Second Stage revival of The Last Five Years. He also played Princeton/Rod in Avenue Q at New World Stages. On TV he was in Billions on Showtime in the role of Pununzio, and The Good Wife on CBS in the role of Ezra. Along with Brian Bordainick (founder of Dinner Lab) and Benj Pasek (songwriter of LaLa Land and Dear Evan Hansen), Adam co founded StoryCourse which creates interactive immersive dining experiences. Adam produces their events, the latest of which was SaturdayNightSeder, a star-studded virtual Passover which raised over $3M for The CDC Foundation. Adam is a graduate of Northwestern University.
PFM / PPAC Media Contacts
P.J. Prokop: (401) 574-3103 / pjprokop@ppacri.org
Caitlyn DiPompo: (401) 574-3112 / cdipompo@ppacri.org